New Home in West Kelowna: Choosing a Location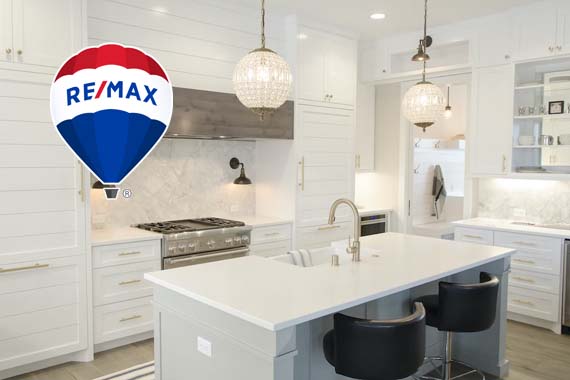 When you buy a new home, it is important to consider the location. The value of your real estate is highly dependent on where it is located. In order to choose a property that will return the highest profit, you need to know the factors of a good location. In this article, we will be going over the importance of location when buying a new home in West Kelowna. Follow along below to learn more about this topic.
Considering the Location When Buying a New Home in West Kelowna.
When you buy a home, you are also buying a plot of land. While you can always renovate or rebuild, unfortunately, you cannot change the location of your home. Brand-new homes in a bad area will never be the same price as brand-new homes in a good location. This means that location is the pinnacle of your property value. But, what makes a good location? Well, in general, there are five key features that define a good location.
The Five Factors:
Physical Location
In order for a house to be in a good location, it needs to be in an area that has minimal supply and a lot of demand. For instance, in Kelowna, homes that are close to the lake or on the water are hard to come by as less waterfront land becomes available. Furthermore, areas that are close to the community centre tend to go for more because of their proximity to amenities and jobs.
The Area/Neighborhood
The next thing is the area/neighbourhood. Choosing a neighbourhood is mostly a personal preference. However, a good neighbourhood will generally have things like schools, grocery stores, a great appearance, and accessibility.
The Amenities of Proposed Amenities
Another quality that makes a good location is the amenities—and the proposed amenities. When you buy a home, it is crucial that you do your research and look into the future developments in the neighbourhood. Things like schools, hospitals, parks, and public transit can substantially improve your home value. In contrast, new highways and industrial developments are likely to negatively affect your home's value.
Where the Lot is Located
Penultimately, you'll want to look at where the lot is located. Is it in a quiet neighbourhood with lots of green space? Or, is it on the side of a major roadway that is jammed with traffic 24/7? The proximity of the lot to noise and traffic is an important factor to consider when determining if the location is right.
The House on the Lot
Lastly, you need to consider the home on the lot. When possible, it is better to purchase a lot that is larger, better-situated, or has a view over one with a nicer home. This is because your home will depreciate in value. However, your lot will likely appreciate or hold its value.
Contact Me About a New Home in West Kelowna!
If you have any questions about purchasing a new home in West Kelowna, contact me today! I'd be happy to help you find the perfect home in a great development here in West Kelowna. Feel free to reach out with any questions or concerns that you may have about a property in the area. I look forward to working with you soon!
https://joshmiko.ca/wp-content/uploads/2022/10/new-home-in-west-kelowna-for-sale.jpg
380
570
EstateVue
https://joshmiko.ca/wp-content/uploads/2022/03/josh-miko-new-logo-real-estate-west-kelowna-final2022.png
EstateVue
2022-10-25 12:17:57
2022-10-25 12:19:13
New Home in West Kelowna: Choosing a Location