Areas to effectively add pre-sale value

The Kitchen
Think of the Kitchen as the heart of a home; It tends to be the centrepiece. Gatherings with friends and family usually lead to quite some time spent in the kitchen; so why not spruce it up and add value. Updating a kitchen can be one of the single most expensive renovations to complete, however, it doesn't have to be.
A simple changing out of cabinet hardware, some drawer organizers, or a new faucet can pay dividends on the investment. Standardizing the appliances will help as well. You do not want a mixture of white, black, and stainless. Replacing cabinets may not be recommended if you plan to sell shortly after completion, as the cost can escalate very quickly. However, resurfacing them whether DIY or professionally is a significantly more cost effective option, that returns well. There are many viable options for Countertops as well. High-definition laminate counters can have the appearance of Granite, without the associated costs. Another alternative route is to have your current counters resurfaced.
Create More Space
Or, at the very least, create the illusion of having more space. While it is true you can add value by modernizing the floor plan; knocking out an entire wall, pony wall, opening up an enclosed kitchen design, can add up quite quickly.
If you don't want to do a full or partial remodel before listing your house for sale, remove some "excess" furniture and "stuff" to give the appearance of a more open space. Leaving only the necessities behind, rearranging furniture, or even staging a property effectively, can grant the appearance of a more open, warm, and friendly space.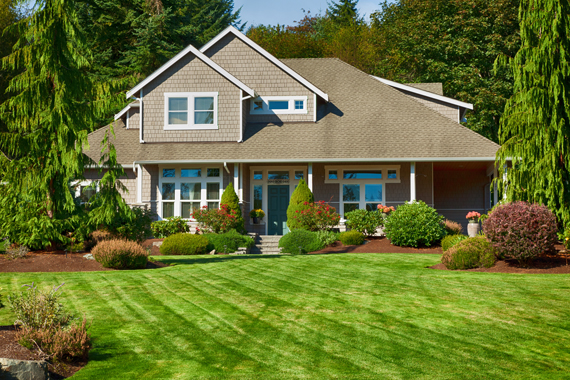 Prune, clean up and remove the jungle
Overgrown trees and un-kept bushes can obscure views, darken interiors, promote mold and moss growth, and block a good look at the house. People tend to neglect cleaning up the exterior of their houses as they can be almost too focused on making the interior drool worthy.
Neglecting to spend some time outside, reduces curb appeal, making anyone looking at your property less attracted from the get go. First impressions are everything! Even those casually driving by can lose interest before your property is given a chance, as they don't know what beauty the inside holds. Trim those bushes, pick those weeds, plant some nice flowers, remove the junk, pressure wash the driveway and siding etc.
A lot of the work can be done by yourself, with some elbow grease, but, hiring a professional can exponentially pay for itself when the time comes to sell.
Let there be light
High wattage bulbs make small spaces feel larger, and soft lighting brings warmth to empty spaces. Having lights on dimmer switches can add a further touch of warmth to any room. Although energy efficient bulbs can save in operating costs, several styles give off an offensive and unappealing hue to viewers; keep this in check.
Be sure to replace any burnt out bulbs before listing your house, as viewers may suspect their are other areas lacking maintenance. Be sure to replace exposed bulbs with the same style.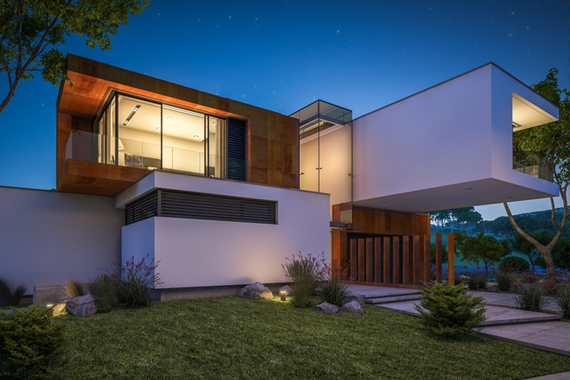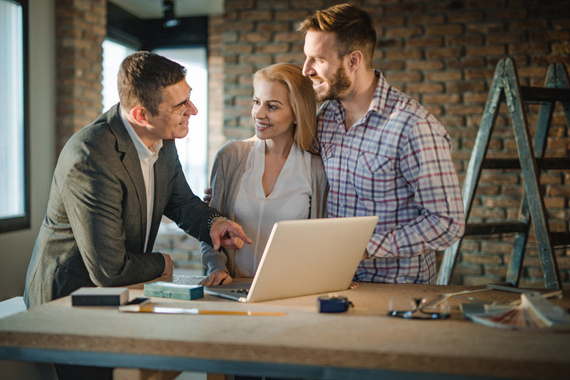 Don't neglect basic maintenance and care
Before thinking about a fancy upgrade to the kitchen to add value, address the basics. Repair plumbing leaks, fix broken or damaged electrical switches and cover plates, patch and repaint damaged walls, replace rusty rain gutters, inspect the furnace, A/C, and the septic system (if present), replace or repair leaky windows, inspect and replace any worn out/ torn weather stripping, lubricate squeaky hinges, etc. These may be minor items, but if a prospective buyer doesn't notice them, a thorough home inspection will. A long list of minor concerns may cause some to worry, and could result in a purchaser wanting an amendment to the price. These types of fixes can prove to go a long way towards value, by showing the house has been cared for.
Decide if replacement is needed
Look at the age and condition of your big ticket items: The Roof, Furnace, A/C, and Hot water tank. If these items are on borrowed time, this must be reflected in the asking price. Now of course, replacing all these items would add up to tens of thousands of dollars, but, by inspecting these units and making an informed decision about replacement, it can land more money in your pocket.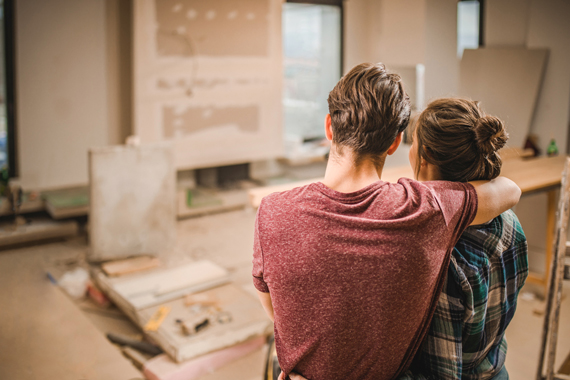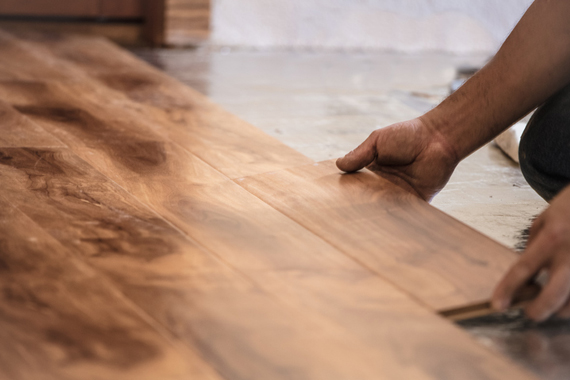 Flooring
Flooring can make a huge deal in the sale of your house. If your flooring is cracked, split, missing pieces, comprised of several different types or styles throughout the rooms etc, an entire redo of your floor may be in order. It doesn't have to be the highest end imported tile or hardwood from South Africa, but a quality, uniform laminate and/or engineered hardwood flooring can more then pay for itself.
As well, make sure your carpeting is not worn out, stained or torn. If this is the case, deal with it properly; Clean the carpet if it's in good condition, replace if old, outdated, or worn. If you do replace it, do not skimp out on the underlay; a thick, quality underlay adds to the warmth of the house.
Easy Bathroom Upgrades
Next to kitchens, some minor touches in a bathroom can exponentially pay for itself. Replace frosted glass for clear glass, clean the grout, remove rust stains, apply fresh caulk, update doorknobs and cabinet hardware, replace leaky/worn out faucets, and thoroughly clean the toilet. Even simply buying a new toilet seat can make a difference in perceived value.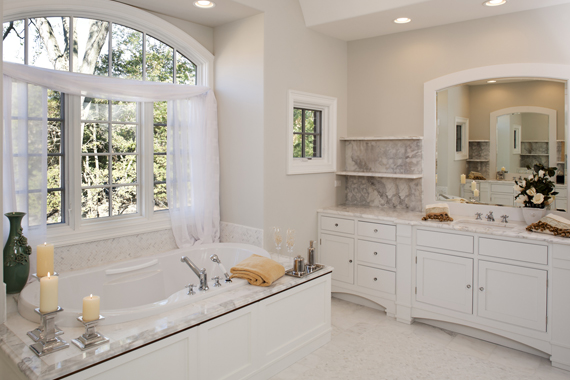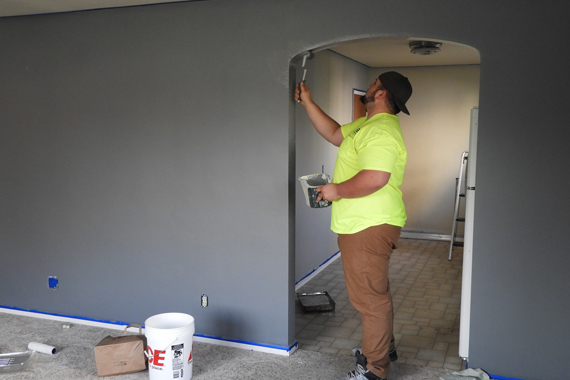 Neutral Colors
Repainting may not be high on your to-do list prior to listing your home, however, if you have very vibrant, or personal taste colours throughout your home, this may deter some possible prospects. Repainting a neutral colour won't scare anyone away. At the very least, patch and repaint any wall damage that is present, as this adds to the overall feeling of pride of ownership some people look for. Dented walls that go un-repaired, or patched but not painted, may cause a red flag to go up for some, giving a mental devaluation due to perceived "neglect".